Build Your Brand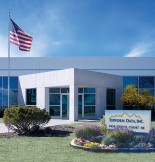 Keep Your Practice's Name Front and Center
What's a proven marketing vehicle that leaves a positive impression, keeps your practice's name in front of patients and referral sources all year round and comes in varieties to suit every budget?
Custom imprinted promotional products.
The many uses of promotional products
Promotional products are fun, free gifts that you give to patients, employees and referral sources. Imprinted with your practice's name, logo, contact information and/or message, these free gifts can be used to:
Build awareness of your practice
Create excitement
Say "thank you"
Foster customer loyalty
Make employees feel appreciated
Remind people how to reach you
Why practice promoters work
It's a fact that one of the most powerful words in the English language is "free." Add in the fact that most people associate receiving gifts with feelings of happiness and well being, and you can see why tapping into these positive emotions with promotional products can be so powerful.
Topform Data offers thousands of different practice promoters
From imprinted calendars and t-shirts to coffee mugs, refrigerator magnets, sports bottles and thousands of other "everyday" and "unique" items, the possibilities truly are endless. Having trouble narrowing it down? Call Topform Data's practice marketing experts at 800-854-7470 for assistance choosing the best items for your budget and goals.